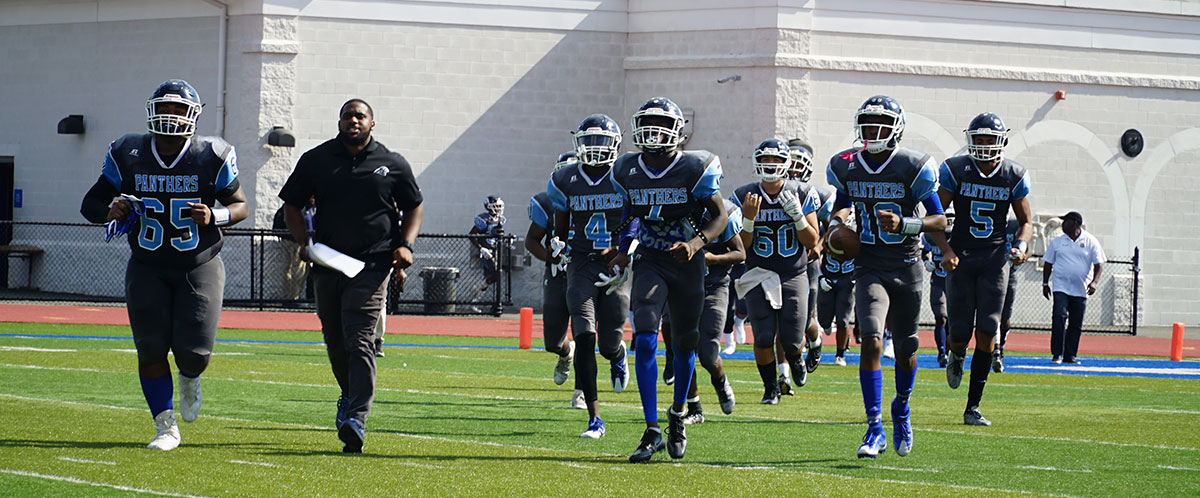 KIPP NJ high schools offer a robust athletics program with 10 varsity programs and 10 interscholastic sports teams. Our student-athletes will develop the confidence, work ethic, and commitment necessary to flourish and lead in their communities. We encourage all of our students to join any type of afterschool program and receive experience in team-building. 
The NCA Panther Track and Field team has been very successful over the last 3 years and has accumulated medals in every level of competition and recently won its first State Sectional Championship. In 2021, the wrestling team was awarded the Super Essex County Division Champions. 
The 2021 NCA Boys soccer team were the SEC – Independence Division Champions and the Girls Volleyball team qualified for the Essex County Tournament for the 4th consecutive season.
As Newark Lab continues to grow we are also growing their sports programs with many teams at both schools already showing great promise! Students have the opportunity to participate in sports like track and field, football, boys and girls basketball, cheerleading, boys and girls volleyball, and soccer, among many others.